My sister found this sweater in a boutique in Bethesda, MD. I got really excited about it. The holes are fabulous! Since it came from a boutique I can't show you the exact one but Nordstrom has a very similar one in black and ivory. I recently got these OTK boots for an amazing price at Charlotte Russe. I've tried on more expensive pairs at Nordstrom half a dozen times but they were always too tight to go over jeans but these have just enough room. I'm so excited I found them! I wore this look to an Alumni event at George Mason University. Go Patriots! Check it out.
Shop this look...
ASTR Distressed Sweater
$75
I love this sweater, almost more then mine. It's got some bigger holes. Both colors would work with this look so pick your poison.
These jeans are pretty skinny but they're soft and stretchy too.
These are on sale! So exciting.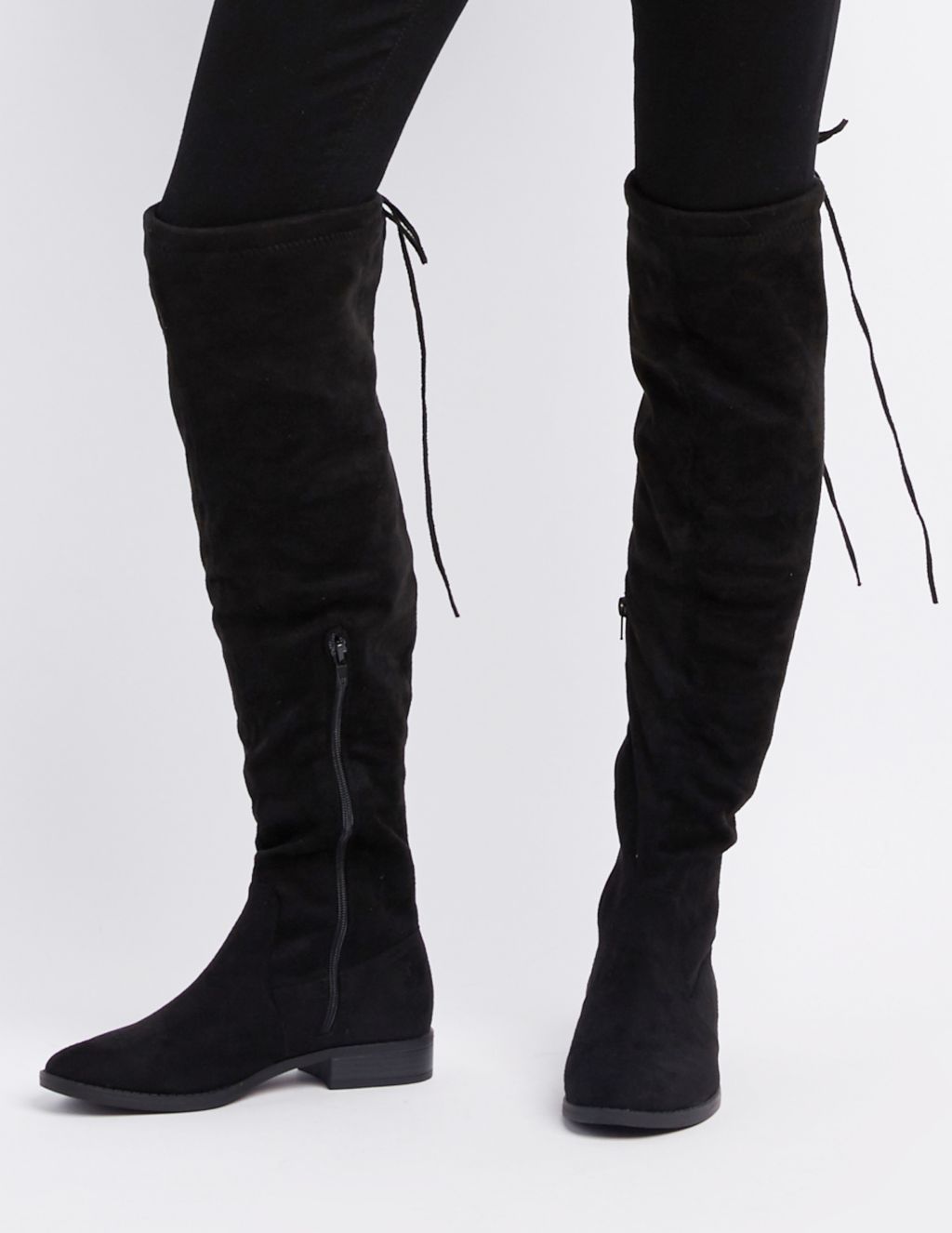 Mine is totally sold out everywhere but this one is very similar and cool.
This is a great alternative to my solid silver bracelet. It's got that same great twist detial.
You won't regret owning this classic sunny that never goes out of style.