I'm ready for fall! We've been having cool mornings so I got to bring out this BP sweater last week. It's the perfect weight and color for fall and I'm so glad Nordstrom has in in stock. Even better news they got my bee crushed velvet slip ons back in stock too. How fabulous are they? Elegant and fun. Super comfortable too. Check out the look and all the details.

Shop this look...
BP Lightweight Rib Stitch Cardigan
$49
I love this sweater it's really comfortable and the perfect weight for fall. It comes in lots of colors but this burgundy is perfect for fall.
This is a great tee at a great price. It's not see through and that little twist just makes it a little less ordinary.
These jeans are the skinniest of the skinny so order a size up. I can only wear mine at the end of the summer early fall when I'm at my very slimmest. Mine are a 8 and I'm somewhere between a 4 and a 6 right now.
I am totally in love with these shoes! They scream Mandie all over them. I love that they can be dressed up or down. Crushed velvet is going to be everywhere this fall so these are right on point.
How fab is this tassel necklace that came in my Rocksbox this month. I lucked out on the color. It's also layered with another Aster necklace. For $19 a month you get three great pieces to wear as long as you want. Get a free month with this code: amandabbff1130.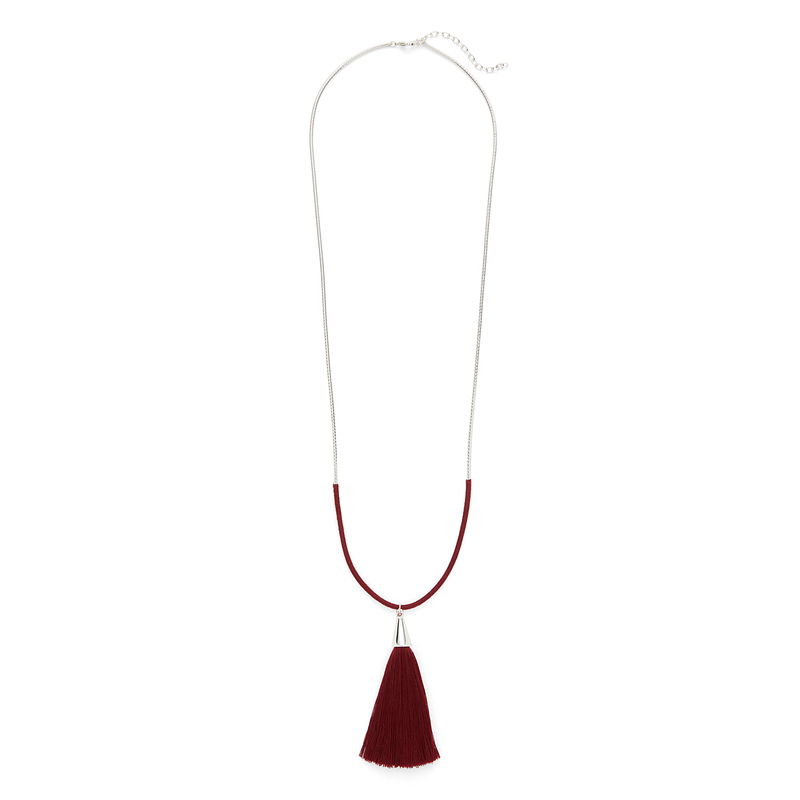 Shopbop has it in black! Everywhere else the black is sold out. This bag is awesome becuase it has a pocket that fits my huge laptop in it. Plus it has a divider and little pockets and it's chic. You can't go wrong.