Winter whites are always a favorite of mine and I've got a great creamy sweater from H&M that will make you love the trend too. I'm still loving my OTK boots from Charlotte Russe. They're very affordable and they fit over jeans and still stay up without having to cinch them a bunch. For this classic look I wanted a classic bag so I reached for my vintage Coach saddle bag. You can get one on eBay or ETSY. It's a look that has never gone out of style. To complete the look I opted for gold accessories. Check it out.
Shop this look...
H&M Knit Turtleneck Sweater
$35
My sweater is from last year but this one will work perfectly for this look. This sweater comes in lots of colors but I love winter white.
These jeans are great for winter because they're pretty thick. They're perfectly skinny. I'm wearing a zero and they're pretty tight I'm really a 2 but they run a little big, but only a little.
This is a really excellent price for a great pair of boots. I keep buying a more expensive pair and returning them because they don't fit comfortably over jeans. These are perfect.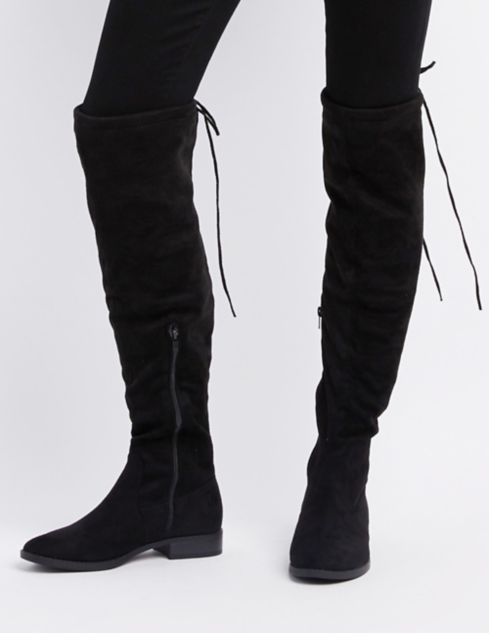 My cuff is old but this one is beautiful and will give you that elegant look.
My favorite bracelet dresses up my watch wrist nicely.
I love these bracelets, they cheap and great for stacking. This is also on my watch hand, stacked with the Stella Dot bracelet.