As soon as I saw these boots I had to have them, they were on sale too! They're thin and require leggings or super super skinny jeans to fit over but they're pretty darn comfortable and so fabulous. Everyone asked where I got them. They're Charlotte Russe of course. I wore them on a girls trip to the
Olney Winery
. I used to be into super oaky cabs but these guys specialize in fruit infused wine and I loved the
Watermelon White Merlot
. The
Cranberry Shiraz
is pretty great too. The infinity scarf came from the $3 bin at Target, but they always have them in dozens of colors so head over for a great find.
Shop this look...
I've been wearing this sweater a ton. It's so soft and the perfect length.
They're skin tight and perfect for tight boots. They worked perfectly together. Plus they're slimming.
So they are sold out of the pink but the burgundy are fab too! They are really fabulous. Some stores still have the pink in stock.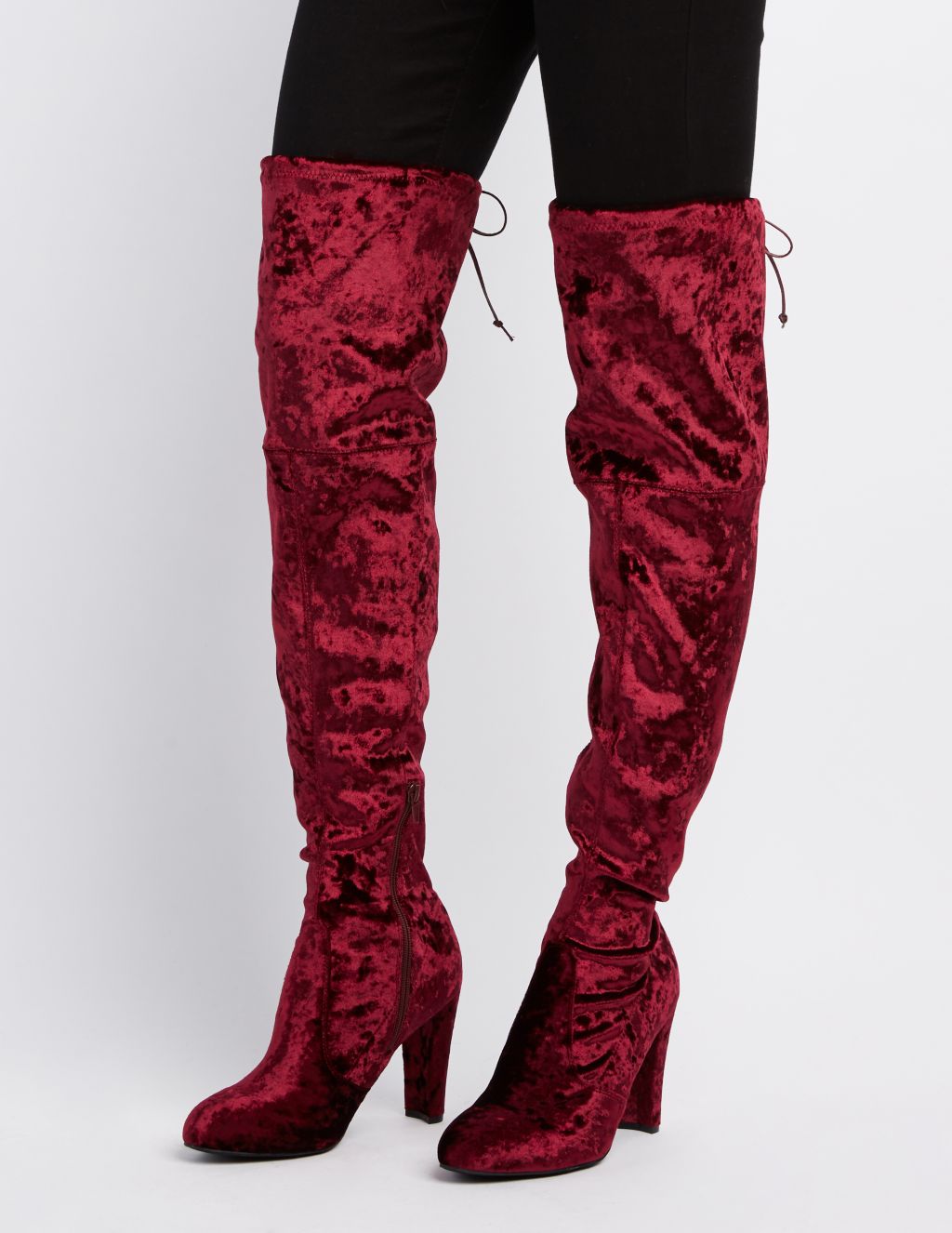 This one would work great with either the burgundy or pink boots. Super cute.
My go to carry all bag,
This is a great little bracelet that adds a hint of cool to any outfit.