Think pink! I love my cobalt blue ones but the matte pink are so girly and fun. And in case you didn't know they're the same one's Lisa Vanderpump owns so there's that. The fair isle sweater is a classic British combo here's my pink twist. This sweater has a nice wide neck and it's perfect with a soft denim shirt underneath. I apologize for the photo the lighting wasn't great in Starbucks and it was pouring outside.
Shop this look...
New York and Company Fair Isle Sweater
$28
This on sale and you should snatch one up. It comes in two colors. Ignore the scarf in the picture it has a wide boat neck.
This shirt is so soft. I wore a darker shade that is currently sold out but this would be cute too.
Charlotte Russe Skinny Boyfriend Jeans
$25
My favorite jeans ever. So soft and flattering. Unfortunately they're a little big on me now I should probably break down and buy a 6.
Hunter Boots
$150
I am so happy the pale pink is finally back in stock! These are almost impossible to get on eBay but the darker pink are cute too and often available if you're not ready to pay retail. I really adore mine they are comfortable and perfect in rain and snow.
Not ready to spend $150? These are almost the same color as mine and a lot less but still hearty enough to last.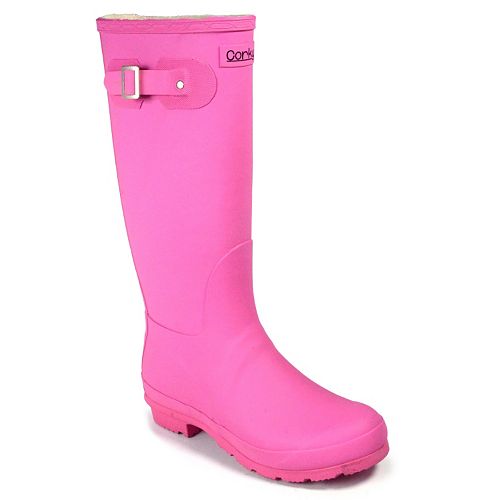 Macy's Silver Twist Bracelet
$225
This one is very similar to mine and quite interesting.
J. Jill Silver Toned Bracelet
$39
This one has a similar feel and a smaller price tag.
I'm so glad I got this in silver too. It's such a fun bracelet and easy to wear with everything.
I love this ring I am so glad it came in my
rocksbox
a few weeks ago (get a free month with this code: amandabbff1130).
Ray-Ban Aviators
$200
These really are the best sunnies that I finally scored on eBay at a price I could live with. Sunglass Hut has great deals for Black Friday (maybe someone will get me a pink or purple pair, wink wink).