Off the shoulder is very popular right now. I'm not a super fan of strapless bras so I only took one shoulder down just a bit but it's still a cool look. Mine was from New York and Company this fall but H&M makes a similar color one that is perfect for the cool spring weather. Neutral colors are really popular right now too. Here are the details.
Shop this look...
H&M Off-the-Shoulder Sweater
$25
This sweater comes in three colors but I'd go with the beige for spring. The top folds over so you can go all the way or wear it like I did.
These are the perfect super skinny jeans. Skin tight but still stretchy and comfortable. The dark wash adds a level of sophistication to your look.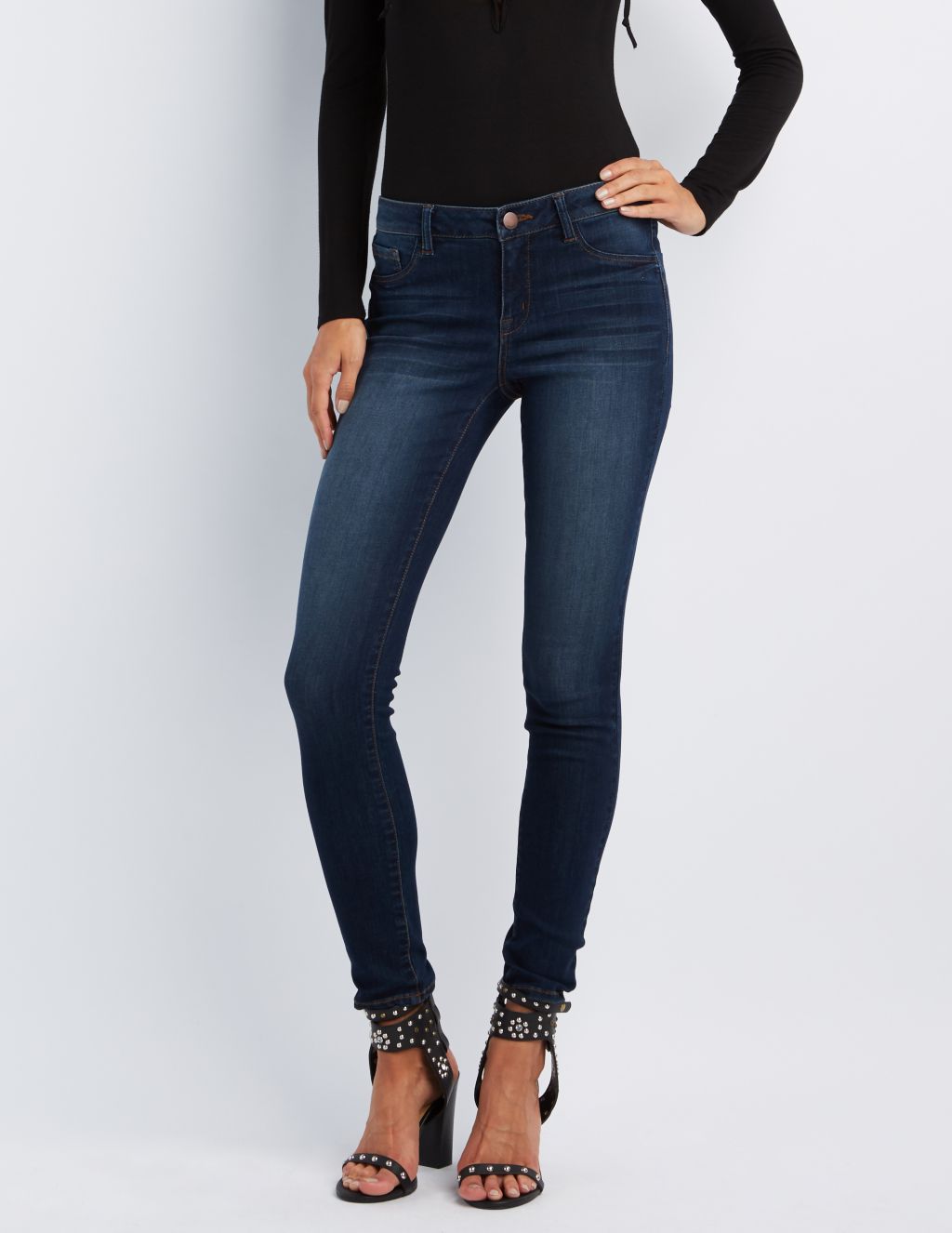 Forever 21 Faux Suede Ankle Boots
$30
Taupe booties are hot this spring two. This is a great pair for the price.
This bag is the perfect color for spring. It reminds me of the cream in cadbury eggs. It's a really good faux leather too.
A single piece of jewelry can complete your look if it's the right piece and a Tory Burch cuff is always stylish and sophisticated.