Utility vests are still around this season and this Lucky Brand vest is a great investment piece. It's super soft, but don't worry I found you a cheaper version in case you're not ready to spend $100. Florals work well with army green and together take your look to the next level. Here's the details of this look.
Shop this look...
Lucky Brand Utility Vest
$99
Super lightweight twill vest that is super soft and super cool. Perfect for your spring wardrobe.
Not ready to invest in a $100 vest? That's ok Target's got you covered with a cheaper alternative.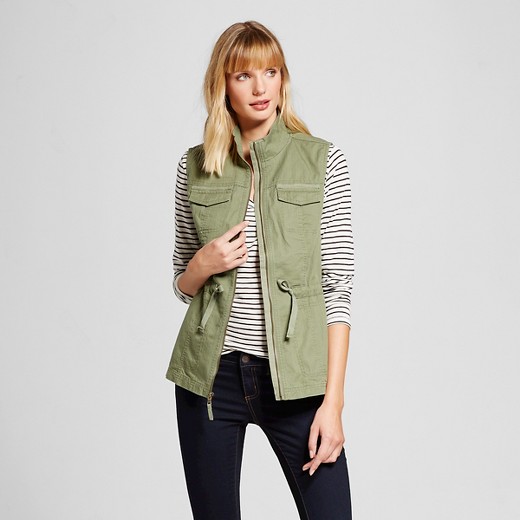 This is my favorite LuLaRoe style. It's like wearing pajamas. So soft and comfy and very versatile, you can knot it and make it shorter or even turn it into a shirt.
With spring temps going back and fourth it's good to have a solid pair of black leggings on hand.
Forever 21 Faux Suede Booties
$33
You have to own taupe booties this spring and the price and look of these is just right!
This bag is perfect for spring. The cream color will go with everything and it will fit all your stuff.
This bracelet goes with everything and is perfect for stacking.
This is the prettiest bracelet that works great alone or stacked.