When you have hair like mine, with color so fragile you can only wash it twice a week, dry shampoo becomes your best friend. Here's my review of some of the products on the market, high end and drug store. Spoiler alert: my favorite is only $5!
Amika
$22
This is one I bought based on the recommendation of a super blogger who I think probably got paid to say it's great. It often makes the top five cosmetic store dry shampoo's and has a 4 star rating on Sephora. I don't love it. You have to shake it a ton and it is colorless which I love since no one makes pink dry shampoo but I just don't think it's worth $22. It is weightless and that's probably why everyone loves it, but I just need a dry shampoo that has more oil absorption.
If I were blond this would be my winner winner chicken dinner. It's absorption is excellent, not weightless, and a little sticky but it really gave my hair a major perk up. Unfortunately it has a whitish tint. They make a
Brunette
version, but unfortunately not pink.
I wanted this to be my product. It's cheaper then the cosmetics store brands but I was hoping it would be more powerful then the drug store brands. It wasn't. It's a good dry shampoo but it doesn't hold a candle to much cheaper options. It's lightweight and has a decent amount of oil absorption but it doesn't win in either of those categories.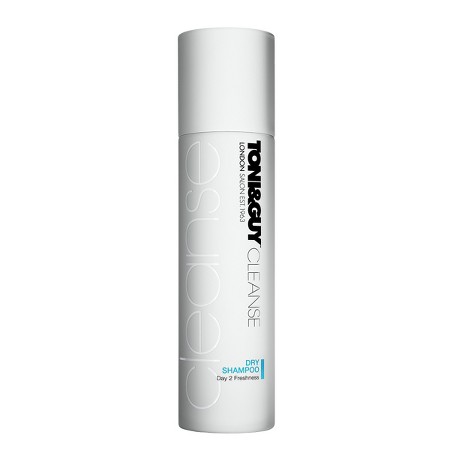 This is on everyone's best buy list and it's pretty good. Light residue, good absorption and cheap. The downside is you have to shake the beejeezus out of it to get it to go on evenly. It's best feature is that you can buy it anywhere for less than $5. If you're willing to shake, this is a good product.
It's wet. It works but it comes out wet and needs loads of shaking and it leaves a residue. Sorry nope.


This one sucks, It doesn't do anything. Don't buy it. Ok that was harsh. It's ok and you can buy it anywhere. If you're on vacation and you leave yours at home and CVS only has this it'll work in a pinch but generally speaking it doesn't hold up against similarly priced options.
This is my alltime favorite dry shampoo. It's 100% color safe which makes me feel better about home much I use. Great absorption, no residue, no crazy shaking needed, but the downside is you need quite a bit of it. However, this is hands down the best $5 option by far. Unfortunately the only place around me that carries it is Walmart and they are always out so I buy 5 every time I see it. Thus my quest to find another option.