Lots of spring showers this week so it's another Hunter Boot look today, but it's warmed up quite a bit so I took out the fleece liners in my boots. I'm ready for those spring showers. You've seen this black sweater a few times now it's so comfy and pretty light weight, great for spring. Black and pink is always a fun combination. Here are all the details.

Shop this look...
This is a great sweater that wasn't quite warm enough in the dead of winter but is perfect for those early spring temps. It's a really soft material and works with so many outfits.
Charlotte Russe Skin Tight Leggings
$30
I particularly like wearing really skinny jeans with my Hunter Boots. It gives my calfs a little room to breathe. These jeans are skin tight and very flattering.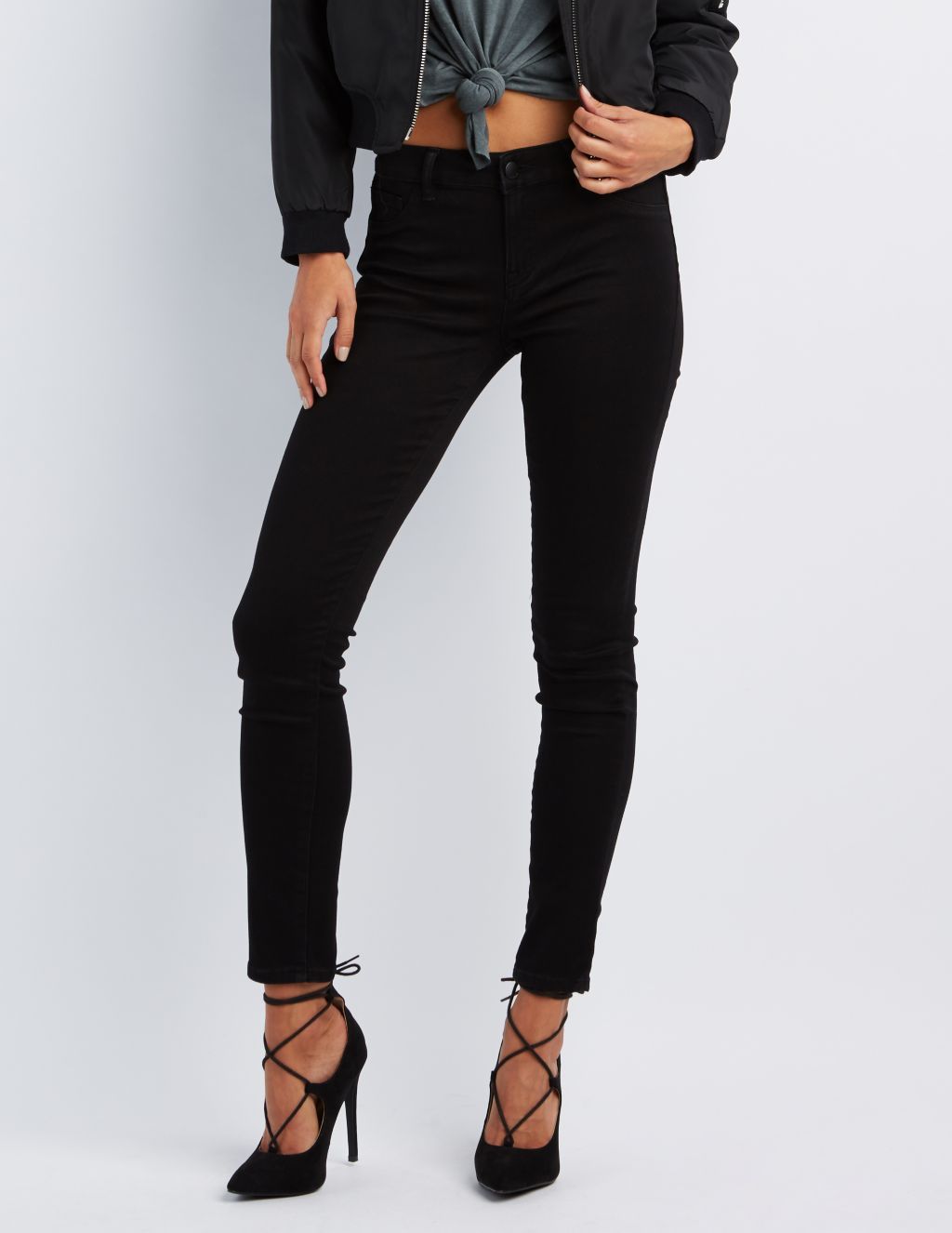 I own two colors but the pink is definitely my favorite. I mean Lisa Vanderpump owns the same pair!
Amazon sells a perfect dupe for the pink Hunter Boots at a really amazing price.
Amazon is the perfect place to buy scarfs. They have hundreds of patterns and colors. I get a lot of wear out of this grey leopard print, it goes with a lot of stuff.
You've seen me wear this a hundred times. It goes with everything.
I keep putting this bag away and then pulling it out again. It's just so chic and fits all my normal stuff plus my laptop.